Viscount Hymmersive 372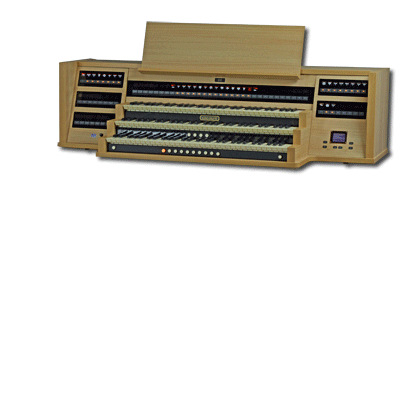 Hymmersive 372 er et orgel på 3 manualer med mulighed for at indlæse et Hauptwerk sampleset med et maksimum på 72 registerfunktioner.
Inklusve et 30-toners pedalspil, svellepedal og standard orgelbænk.
Pris
DKr 104.850,-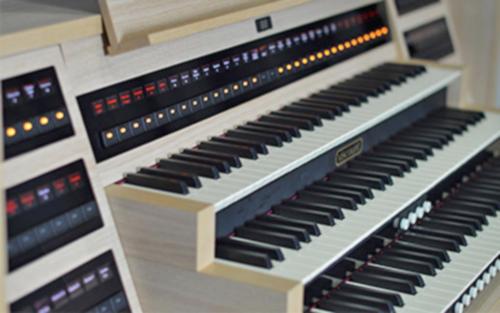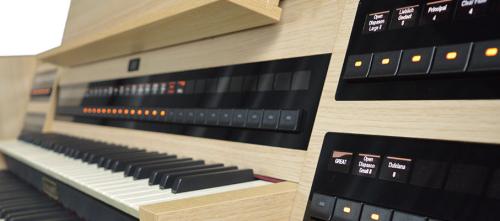 Lyt til Hymmersive 372
J. S. Bach: Fugue In E Minor, BWV 548
Sample set fra Laurenskerk, Rotterdam
Technology
H2T (Hymmersive Hauptwerk Technology)
Computer
Processor: Intel i5; Memory:16 Gbyte ; HD: SSD, 256Gbyte (specifications can be changed under request)
Manuals
3 x 61 keys
Tracker Touch
Yes
Keyboard Midi Velocity
Yes
Pedalboard notes
OPTIONAL-MIDI: 30 or 32 notes
Pedalboard style
Radiating concave, Straight concave, Straight, AGO
Register Control
Dynamic Tab with color graphic OLED display 96x64
STOPS & VOICES
Stop-tabs
72 Freely assignable to any register or control of any section.
Thumb piston
16
Memory Bank
99
Total Memories
990
Piston Sequencer
+1/-1, +10/-10, +100/-100
Display
128x64 , graphic with Backlight, monochrome
Piston Combine
-
Sequencer
Yes
INTERFACE
Midi
In/Out/Thru. Programmable
Stereo Headphone Output
Yes
Stereo Aux Input
Yes
External Output
6 Channels
Ethernet
Yes
USB for Pen Drive
1 for Hauptwerk key (rear), 1 for Pen Drive (front)
CONSOLE
Cabinet Features
Elegant wooden console , music rack, matching bench
Colours / Finishes
Light oak simulated wood
Dimensions (WxHxD)
cm 146,0 x 139,5 x 66,0 - 57.5" x 54.9" x 26.0"
Dimensions without music desk and pedalboard (WxHxD)
cm 146,0 x 125,0 x 66,0 - 57.5" x 49.2" x 26.0"
Weight
96,8 Kg / 213.4 lbs